SSPC-SP1 Solvent Cleaning. The method of solvent cleaning is intended to remove "all visible oil, grease, soil, drawing and cutting compounds, and all other . SSPC-SP 1 solvent cleaning is a specification that the Society for Protective Coatings (SSPC) has placed in order to prevent premature coating failure. SSPC-SP1 is a requirement for surface preparation that removes contaminants from steel surfaces. Solvent cleaning is the primary. Protective Coatings (SSPC) or the National Association of Corrosion Engineers Solvents include steam, emulsifying agents or other cleaning compounds.
| | |
| --- | --- |
| Author: | COLEEN SANCEN |
| Language: | English, Spanish, Indonesian |
| Country: | Syria |
| Genre: | Religion |
| Pages: | 645 |
| Published (Last): | 09.12.2015 |
| ISBN: | 602-9-72445-826-2 |
| Distribution: | Free* [*Sign up for free] |
| Uploaded by: | LAURENA |
---
55402 downloads
122039 Views
39.40MB ePub Size
Report
---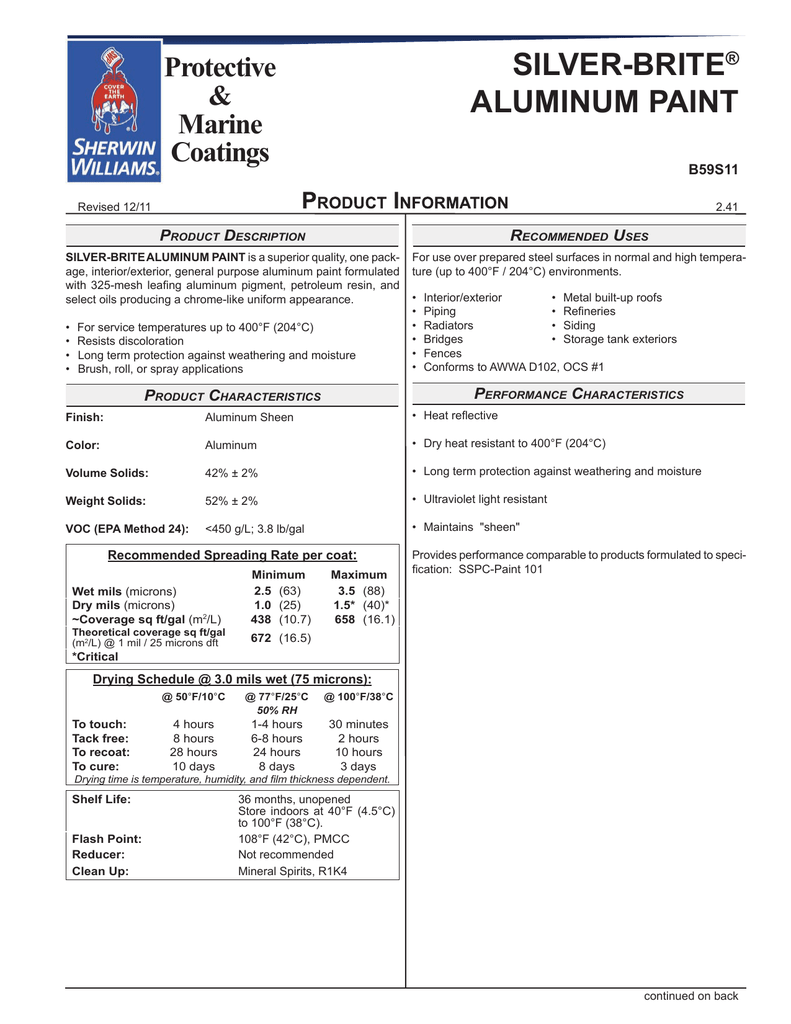 SSPC-SP 1 Solvent Cleaning PDF - Download as PDF File .pdf), Text File .txt) or read online. Solvent Cleaning SSPC-SP1 Definition: Solvents such as water, mineral spirits, xylol, toluol etc., are used to remove solvent-soluble foreign matter from the. SSPC-SP1 Solvent Cleaning. The method of solvent cleaning is intended to remove all visible oil, grease, soil, drawing and cutting compounds.
Scope 1. After treatment, wash the surface with fresh water or steam to remove detrimental residues. Denition 2. Inspection 5. The contractor shall correct such work or replace such material as is found defective under this standard. In case of dispute the arbitration or settlement procedure established in the procurement documents, if any, shall be followed. If no arbitration or settlement procedure is established, then a procedure mutually agreeable to purchaser and contractor shall be used.
SSPC-SP1 removes oil and grease before cleaning with hand tools, and compressed air or a vacuum will remove dust after this cleaning procedure is completed. Removing all weld slag and stratified rust with impact tools, using non-impact methods such as scraping to remove all non-adherent materials, and feathering an adherent paint coating, are all hand tool cleaning methods accepted by this standard. The specifications for preparing hot-dip galvanized steel for paint and powder coating ASTM D and D respectively list hand tool cleaning as an acceptable method for smoothing the surface and removing zinc high spots of newly galvanized and partially weathered coatings.
Hand tool cleaning also acceptably cleans a hot-dip galvanized surface before surface profiling according to D The standard includes using rotary, impact, or power brushing tools to remove stratified rust, weld slag, and mill scale. Power abrading tools also acceptably remove mill scale according to the standard. SSPC-SP3 requires power tools to be used in a manner that prevents the formation of burrs, sharp ridges, and sharp cuts. Feathering the edges of adhered paint surfaces is also required.
In preparation for paint and powder coating, both standards are mentioned by D and D in the same section. They are considered interchangeable in their use of smoothing the coating and removing zinc high spots before the zinc coating is further prepared.
D also considers the two methods interchangeable during the surface cleaning phase of the process. A, however, does not specifically call out SSPC-SP3 for the preparation of a damaged coating for repair by zinc rich paints.
SSPC-SP5 provides conditions for the end condition of a white metal blast, and the materials and procedure necessary for providing the end condition.
The standard lists dry abrasive blasting as the preferred method with wet blasting an option to be agreed upon between the two parties. The size and type of abrasive media to be used depends on the profile specified by the coating system to be used.
The standard then requires oil, grease, and dust to be removed from the surface and the work inspected. However, A uses the white metal blast as the surface preparation standard for repairing a zinc coating using sprayed zinc. SSPC-SP7 Brush Off Blast Clean This standard states a brush of blast clean will allow as much of an existing adherent coating to remain as possible and to roughen its surface prior to coating application.
This blasting method cleans less aggressively than an industrial blast clean. A provided definition of a brush-off blast cleaned surface describes a surface free of all visible oil, grease, dirt, dust, loose mill scale, loose rust, and loose coating when viewed without magnification.
The surface may still include profiled and tightly adherent mill scale, rust, and coating. Hot-dip galvanized coatings contain a layer of zinc oxide and zinc hydroxide which would be detrimental to the adherence of a topcoat. A paint coating also requires a profile typically not found on the relatively smooth surface of a hot-dip galvanized coating. D lists sweep blasting as an acceptable surface preparation method with its own given requirements for the procedure but calls out SSPC-SP7 for more procedure specifications.
The SSPC-SP10s definition of a near-white metal blast clean requires the surface to be free of all visible oil, grease, dust, dirt, mill scale, rust, coating, oxides, corrosion products, and other foreign matter when viewed without magnification.
The standard also provides requirements for random staining on the surface which shall not exceed five percent of each unit area of surface. The surface shall be cleaned of oil, grease, and dust after the near-white metal blasting procedure. ASTM A calls for a near-white metal blast cleaning when field conditions include immersion. In this case the area damaged and in need of repair by a paint containing zinc dust will receive a blast per SSPC-SP10 before the paint is applied.
The amount of waste generation to go to a "hazardous" site is much less than a typical dry blast project. Cost savings come at the disposal consideration. When removing mill scale in the field, the difficulty comes in identifying it. If mill scale is still intact, it can look like a black tightly adherent primer. Nozzle operators jetters can lose weeks trying to hydro-mill the layer off as they think it is paint, rather than mill scale. My advice when they hit more than specks is to switch to a Wet abrasive head if abrasives can be tolerated , or to a rotating wire brush- if the patches are small.
I am led to believe that this was carried out in order to bring the waterjetting standards into some kind of correlation with the dry abrasive blasting standards. And you see this is where in my opinion it all goes wrong. These methods are 2 completely different methods of surface preparation and all that has been achieved in my opinion is a great deal of confusion.
The new standards or any preceding standards should have never been linked to the dry abrasive blasting standards!
Above all else these standards are confirmed by means of a visual inspection and any qualified inspector across the globe will tell you that the appearance of a dry abrasive blasted substrate compared to that of a waterjetted prepared substrate are completely different.
My point is in an attempt to simplify and perhaps amalgamate 2 methods of surface preparation they have created a great deal of ambiguity and confusion within the industry. There are also concerns that the new standards have dropped the guard in regards to quality requirements.
The new WJ standards state in Paragraph 1. It took about 15 years and three chairmen before the chairmen accepted that this modification just would not work. The Dry Abrasive Blast Cleaning language was too specific.
I have to concur with Lidya. The attempt to correlate the water jetting and abrasive blasting although an ideal if it could be achieved is simply a fantasy and attempts in order to achieve this fantasy are resulting in widespread confusion.
One of the most formidable changes within the new standards is the removal of the non-visible contaminants. As per the original standard there were 3 designations for the removal of non-visual contaminants which ultimately relate to the removal of soluble salts, chlorides, sulphates and nitrates from the substrate these where designated as NV-1, NV-2 and NV-3 and each designated the amount of non-visual contaminants that was permitted to remain on the substrate after preparation.
Unfortunately, these requirements are no longer applicable to the standard with the responsibility for NV acceptability now being in the hands of specification writers. I have to ask why? Taking into consideration the huge failures contributed to excessive salt levels remaining upon the substrate prior to coating application and the subsequent osmotic blistering, lifting and disbondment attributed to these contaminants has this been left to the specifier? I also have to also ask what is a standard?
It is of my opinion that a standard is a document that provides the requirements, specifications, guidelines or characteristics which can be used consistently to ensure that materials, products, processes and services are fit for purpose.
SSPC Surface Preparation Standards
I have to also ask is this standard now fit for purpose? With these now left to the specifier I do believe that this key element is now lost and this is causing the concerns within the industry in regards to potential quality issues.
Simply if a standard cannot set out the requirements for acceptance and rejection criteria then we have to ask what use is the standard? In our experience this has not been the case, especially with heavily weathered steel or steel in service for extended periods in marine environments, and in large part due to use of unsatisfactory testing methods. The use of UHP water jetting offshore see the case study in CoatingsProMag, March , pages 46 to 52 as an example , in produced water tanks in thermal oil recovery operations see the MP article "Eliminating Coating Failures As such, it is fortuitous that the NV limits in the original water jet standard were removed in the presently used revision, both because commonly used equivalency testing could not easily verify such limits in the field, and because the NV limits were being misused in other non water jetting specifications.
The issue of residual surface salts continue to plague the industry with premature coating failures and it is an issue which the industry and its associations are addressing. SSPC has Guide15 which outlines various commercially available testing methods, though the predecessor TU4 SSPC document had more robust and cautionary information to assist the potential user.
Inspector's Corner : Lee Wilson's Blog : PaintSquare
NACE published 6G, which addresses the awareness and concerns associated with residual surface soluble salts. Further, NACE recently published a consensus standard, SP, which outlines the frequency and locations of tests for residual surface salts during surface preparation prior to the application of coating.
The industry is more prepared than ever to address this issue because the scientifically factual data on the issue is unwavering in addressing the direct correlation between coating performance and the presence of residual surface salts. Also, more owners, aware and being impacted financially by premature coating failures have become more involved to seek consensus limits, best practices for salt testing and mitigation, and seeking extended warranties from coating manufacturers.
In turn, coating manufacturers are more engaged in order to meet the demands of their owner-customers. On completion, the WJ standards will be able to refer to the NACE cleanliness salt limits which is more appropriate since the WJ standards generate results for visual appearance, mirror imaging the dry blast standards.
SSPC-SP 1 Solvent Cleaning PDF
The newer committee generated standards and proposed drafts address non-visible concerns. Nor can the industry as per all comments above! They could only guide these comments, technicians who attended works of this execution and are able to confront Normas. Here in Brazil I have a lot of conflicts with the inspectors of industrial painting qualified technicians.
They are based entirely on the Standard and do not accept its modifications evolutions. I see discrepancies in treatment and application that run away from "common sense". So thank you both for such an initiative. They are true trainers of professional opinions. And I go further, the ideal to have watched when it was allowed, would be this jet with sand.
I always commented that the sand extracted from the river, which is sandblasted with water in high pressure, after the use of easy separation of the paint and inpurezas, can return nature without any aggression to the environment, which other abrasives provide.